Jon Miklas
Lead Pastor

Jon's faith journey began early when an after-breakfast conversation with his dad led him to accept Christ at the age of four. The son of a pastor, Jon had no interest in following in his dad's footsteps. However, a high school teacher challenged him in his faith journey, thus altering his planned direction of becoming an architect to enrolling in the pastoral ministry program at Clarks Summit University where he received his Bachelor of Science in Bible. He then continued his studies at Baptist Bible Seminary, earning his Masters of Divinity in 1991.
Jon began CCC in 1992 and has remained for over 25 years. As lead pastor, Jon is our primary weekend speaker. He also oversees the pastoral team and provides direct leadership to our small group ministry. Jon married his wife, Christine, in July 1988. They have two children, a daughter Alicia who is married to their son-in-law Mark and a son Daniel, a student at Liberty University who is a car and sports enthusiast. Outside of his role at CCC, Jon enjoys spending time with his family, reading almost anything, jogging, hiking, playing golf, biking, and traveling to new places.
Tim Van Dalen
Associate Pastor

Tim grew up on a farm in Newton, IA. From a young age he heard about God and His love for him. Tim trusted Jesus as his Savior when he was in elementary school. During his freshman year in engineering school, Tim sensed God calling him into student ministry. After transferring to Clarks Summit University, he earned a bachelors degree in Bible and then a Masters of Divinity. After completing his education he served for 5 years on the staff of Summit Baptist Bible Church in Clarks Summit, PA.
As one of our associate pastors at CCC, Tim first served as youth pastor and now oversees the entire Family Ministry (birth-12th grade). Tim's passion is equipping others to help the next generation develop an authentic faith. Outside of serving at CCC, Tim enjoys watching, coaching and playing sports. He has coached high school and club soccer and is currently a midget football coach and the Character Coach for the Cocalico High School football team.
Tim met his wife Jen while in college and married her on September 7, 2002. Tim and Jen have 3 children, Kaylee, Ashlyn & Josiah.
Roddy Hannah
Roddy grew up in a Christian home and was exposed to the gospel many times. He wrestled with anxiety as a child whenever he considered his standing before God and what would happen after death. Roddy faced the reality that his view of spirituality was to manage external appearances and look spiritual, while not surrendering his heart and desires to Christ. During the funeral of a friend at the age of 19, this became a stark reality. Pink Floyd's "Wish You Were Here" was played and Roddy realized the emptiness of the lyrics and hopelessness they presented. God used Pink Floyd to bring him to the reality that he was "a lost soul" on his own, not following Christ. He surrendered his life that day. Roddy attended Clarks Summit University for his undergraduate degree and finished his master's in counseling in 2007. Later he received his licensure in professional counseling. Roddy has worked extensively in student development at the collegiate level for the past 18 years.
He began his role as the Associate Pastor of Adult Ministries in July 2017. He works closely with small groups, First Impressions, and Next Steps ministries. Roddy married Amy in 1998. God blessed them with two children, Madelyn and Mark. Madelyn is an avid musician and loves the arts. She plays the piano, guitar, ukulele, loves to draw and drink coffee. Madelyn will be going into 9th grade this year. Mark is 100% boy and has found his love in Brazilian Jiu Jitsu, Rubik's cubes, and anything outdoors. Mark will be entering 6th grade this year. Roddy and Amy love to host groups of people in their home and have found great joy in hospitality. They enjoy cooking together and waking up early to share a cup of coffee and talk about what God has done.

Alicia Davis
Children's Ministry Director

Alicia grew up attending CCC and at the age of six accepted Christ as her Savior. She attended Clarks Summit University and received a degree in secondary social studies education. For four years she taught elementary through high school students in the areas of social studies and computer. Alicia began serving in the Family Ministry at CCC in 7th grade as a small group leader. She continued to serve in a variety of areas in the Family Ministry, most recently as a small group coach in Studio 252. Alicia now oversees the children's ministry (infant through 6th grade), leading these teams to develop their volunteers and increase their effectiveness as ministry teams. Alicia married her husband, Mark, in 2018 and they enjoy spending time with family and friends as well as trying out new places to eat and being outside together.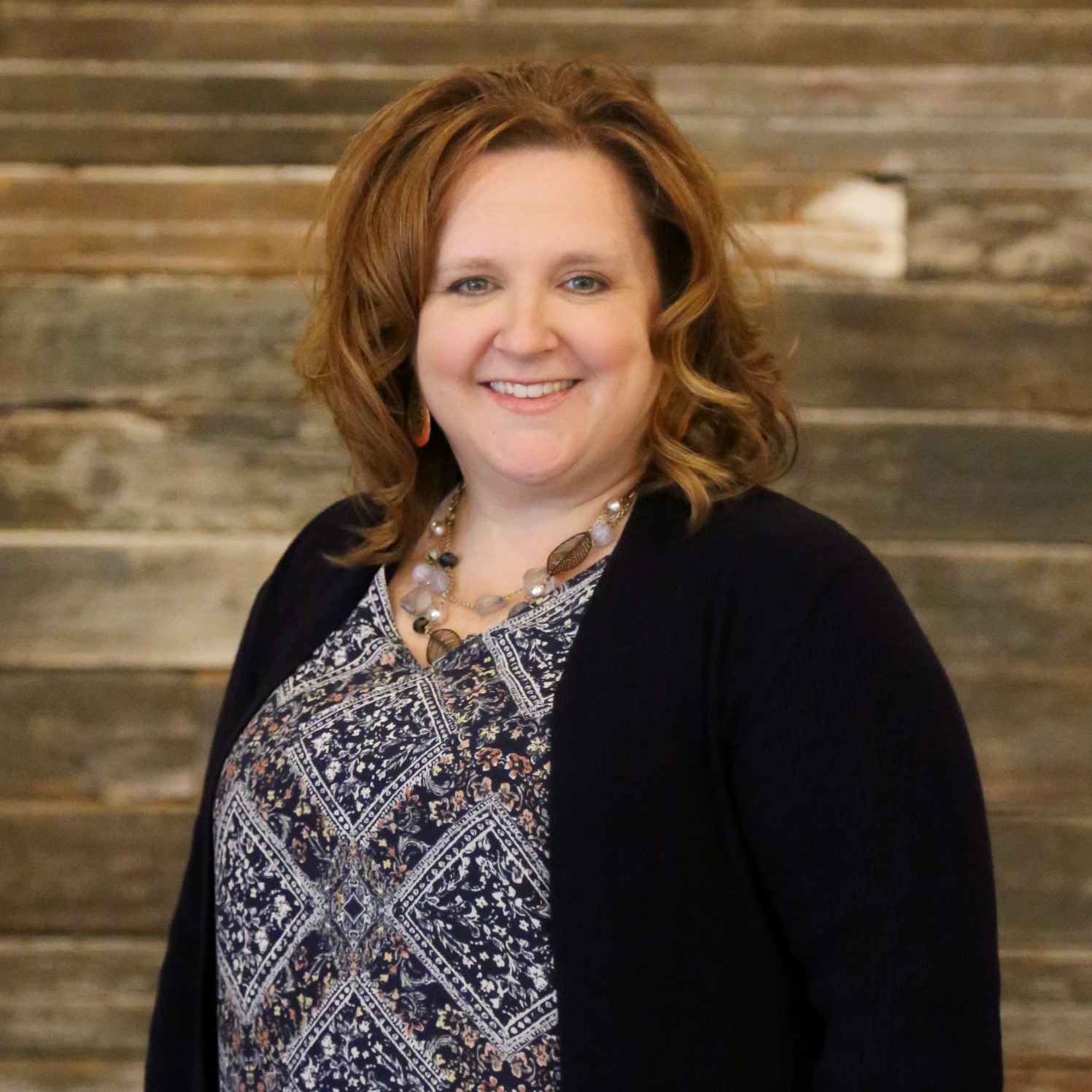 Keri Pierce
Keri and her family began attending CCC in June of 2015. She graduated from college with a teaching degree in 1998, and married her husband Mike in 1999. Keri and Mike have 4 children. Ethan, 17 is in 12th grade, Brendan, 15 is in 9th grade, Logan, 10 is in 5th grade and 6 year old Riley is in first grade. Keri is a member of CCC's worship team and is passionate about leading fellow believers to the throne of Jesus through the worship experience. Keri loves the church office environment, her role is working mainly in the areas of operations, communications, worship and care. Outside of CCC, Keri enjoys to travel with Mike and the kids to the beach or the mountains, spending quality time with close friends, cooking big meals to share with family and friends, and she is always in search of that perfect cup of coffee.
Jen Van Dalen
Administrative Assistant

Jen and her family began attending CCC in the spring of 2010. She graduated from Clarks Summit University in 2002 and married her husband Tim on September 7, 2002. Since arriving here at CCC, Jen has had several different roles in the Family Ministry, which have included working with our high school students and overseeing our mogoland class of preschoolers, ages 3-5. Jen currently works as an administrative assistant, working closely with Family Ministry and Adult Ministry.
Jen and her husband Tim have three children, Kaylee, Ashlyn and Josiah. Kaylee is a middle schooler while Ashlyn and Josiah are in elementary school. Outside of CCC, Jen enjoys spending time with her husband and children, digital scrapbooking, watching the Pittsburgh Steelers and drinking coffee. Tim and Jen enjoy their days off together, finding new coffee shops in the area to try out. She also loves traveling to Haiti where she has been on several different trips with our CCC students, adults and some of her friends.


Hannah Mathews
Communications Intern

Hannah grew up as the daughter of missionaries in Ghana, West Africa. After moving back to the USA for college in 2011, she decided to settle in Lancaster County. She graduated from Thomas Edison State University with a degree in Humanities in 2015. Hannah accepted Christ at an early age, but truly made her faith her own after a period of questioning in her later teen years. Starting in 2012, she has volunteered in a variety of roles at CCC, including Visual Team Leader and worship vocalist. Hannah is passionate about linguistics, story-telling, art, and communication; and she is currently serving as a Communications Intern.
Damien Drago
Interim Worship Director